There's an old saying, make sure you have the right tool for the job. Cycling is no different. But how do you answer the question of 'Whats the Best Bike for Commuting?'. This is pretty difficult because there are so many different types?
Don't worry, we've put together the Bike Matcher Survey which will help you narrow down the choice and make sure the bike you choose will be right for you.
The survey is based on a few bits of information, which will be personal to you.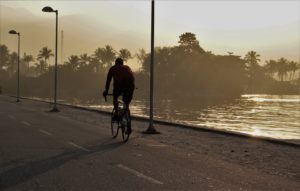 Your riding style (think comfort, speed and distance)
What sort of terrain you plan on covering
What you want to do with your bike
These few things are pretty important when you're buying a bike. Because, if you buy a bike which isn't suited to these few criteria, the less likely you are to ride it.
If you haven't seen it already we have a good article on planning your commute, that you can find here which should help with points 2. and 3. This survey is intended to help you find the right bike for your commute but it could be used if you're just interested in recreational cycling too.
Whatever your interest or motivation is to get on your bike, be it, getting to work, pedals along the country roads, cruising along the tow paths or an off-road adventure our goal is to make sure you pick the right choice of bike for you.