When it comes to planning your bike commute most people will have an idea of the route they would normally go by car and use this as the basis for when they cycle. But by doing this you could be missing out on some great roads, tracks and shortcuts that you could easily incorporate into your commute. If only you knew where they were? Enter the online cycle route planner.
Now, I'm confident that almost everyone with an internet browser has used Google Maps. But, did you know that they have introduced a "Bicycling" feature which highlights cycling routes and trails as well as roads?

Google Maps "Bicycling"
The two images below show you the difference in routes available using the Bicycling feature. The image on the left is the standard google maps image of Southern Manchester. Whereas the image on the right has the Bicycling feature enabled. This highlights all the additional routes and paths suitable for bikes.
When the software plans a route with the bicycling feature enabled, it uses these paths and tracks to plan the quickest route from one destination to another, but more importantly, it will also keep you off roads that are unsuitable for bikes.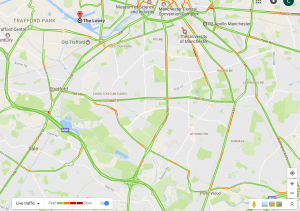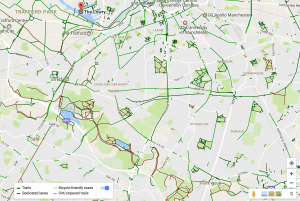 How to Plan your Route with Google Maps
To use google maps as a cycle route planner, simply click "Get Directions" and enter your home address and your work address. Google Maps will then the quickest route between the two destinations for cars, to make the route cycling specific you will need to click the Bicycle icon above where you entered the two addresses, this is usually located to the right of the Walking icon.
The image below shows a Cycling specific route Google Maps has planned from Didsbury to the Lowry in Manchester. This route incorporates the Chorlton Water Park trails. For those of you who are wondering the route given when you click on cycling is actually very different than the route for cars. You can also alter the route by clicking and dragging the little white dots to include additional destinations for your route, i.e. the coffee shop.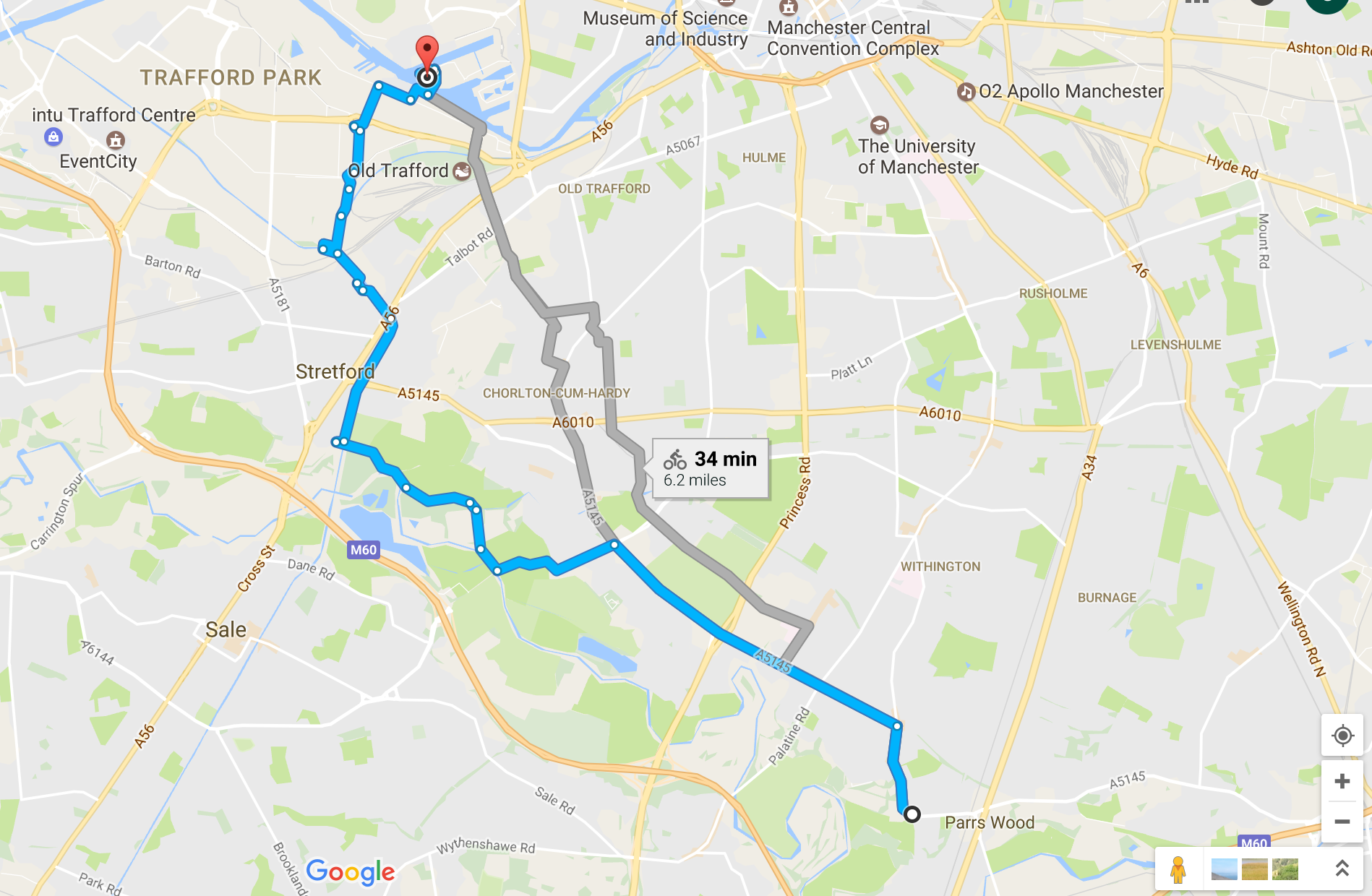 Planning in More Detail
For those who are looking for a little more detail from their cycle route planner, there are plenty of websites to which build on strengths of Google Maps and can give you much more detail about your route. One of the best is the Garmin Connect.
Garmin connect is a free to use service even if you don't have a Garmin GPS unit, you can sign up for a free account here. Garmin Connect uses detailed maps so you can plan out your route just like google maps but provides you with much more detail like total elevation and a color-coded heat map overlay to see how busy an area is and what types of activities are most popular there.
Garmin routes can also be planned and uploaded to their range of Bike specific GPS units for turn by turn sat nav-style directions. These units are very handy but might be overkill for simply riding to and from the office.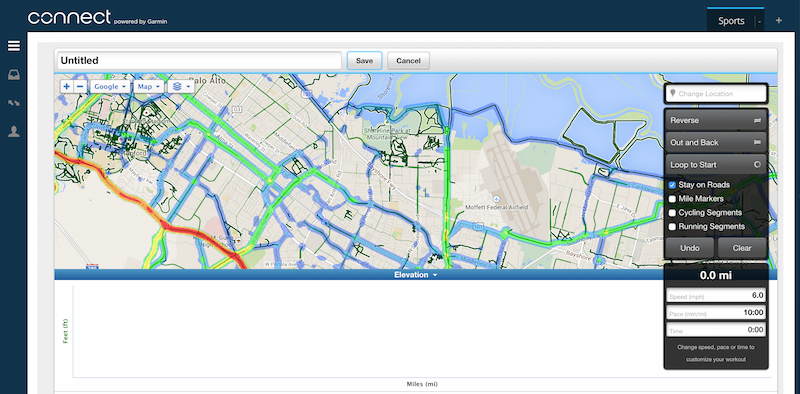 Cycle Route Planner Tracking Apps
As well as planning various routes for your commute, you can also use your smart phone (if you have one) to track your ride to work. Apps such as Garmin Fit or Strava use the GPS part of your phone to track your ride and give you current speed, distance travelled, elapsed time and calories burned data.
When you've finished your ride, you can upload the data, analyse your performance and share with other fellow riders in the community or via social media.
For the competitive ones amongst you can also plot segments of your route. Segments are short virtual race sections of your route that allow you to compare your performances against all your past activities or the rest of the Garmin or Strava community.(Rider beware, segments can become very, very addictive)